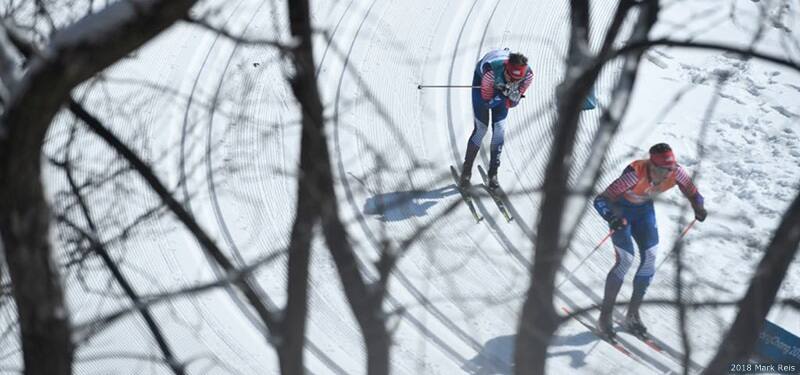 Jake Adicoff (left) and guide Sawyer Kesselheim (right) compete at the PyeongChang 2018 Winter Paralympic Games.
Interested in becoming a Paralympic Nordic skier or guide? Click here to take our Athlete or Guide survey.
Paralympic Nordic skiing includes both cross-country skiing events and the biathlon discipline. Cross-country races range from 800m head to head sprints to 20 km depending on class and gender. Biathlon combines elements of cross-country skiing and shooting. Athletes ski three or five loops, stopping after each loop to shoot at five targets (10 or 20 targets total, depending on the race format). For each missed shot, the athlete either skis a 100-150 meter penalty lap or has one minute added to their final time for each missed shot.
Paralympic Nordic skiing competition is open to male and female athletes with physical disabilities such as amputation/limb loss, blindness/visual impairment, spinal cord injury/wheelchair-users and cerebral palsy/brain injury/stroke.
If you have any question regarding Para Nordic skiing, email us at uspnordic@gmail.com.