Roundup: Max Nelson Gets Time In Local Spotlight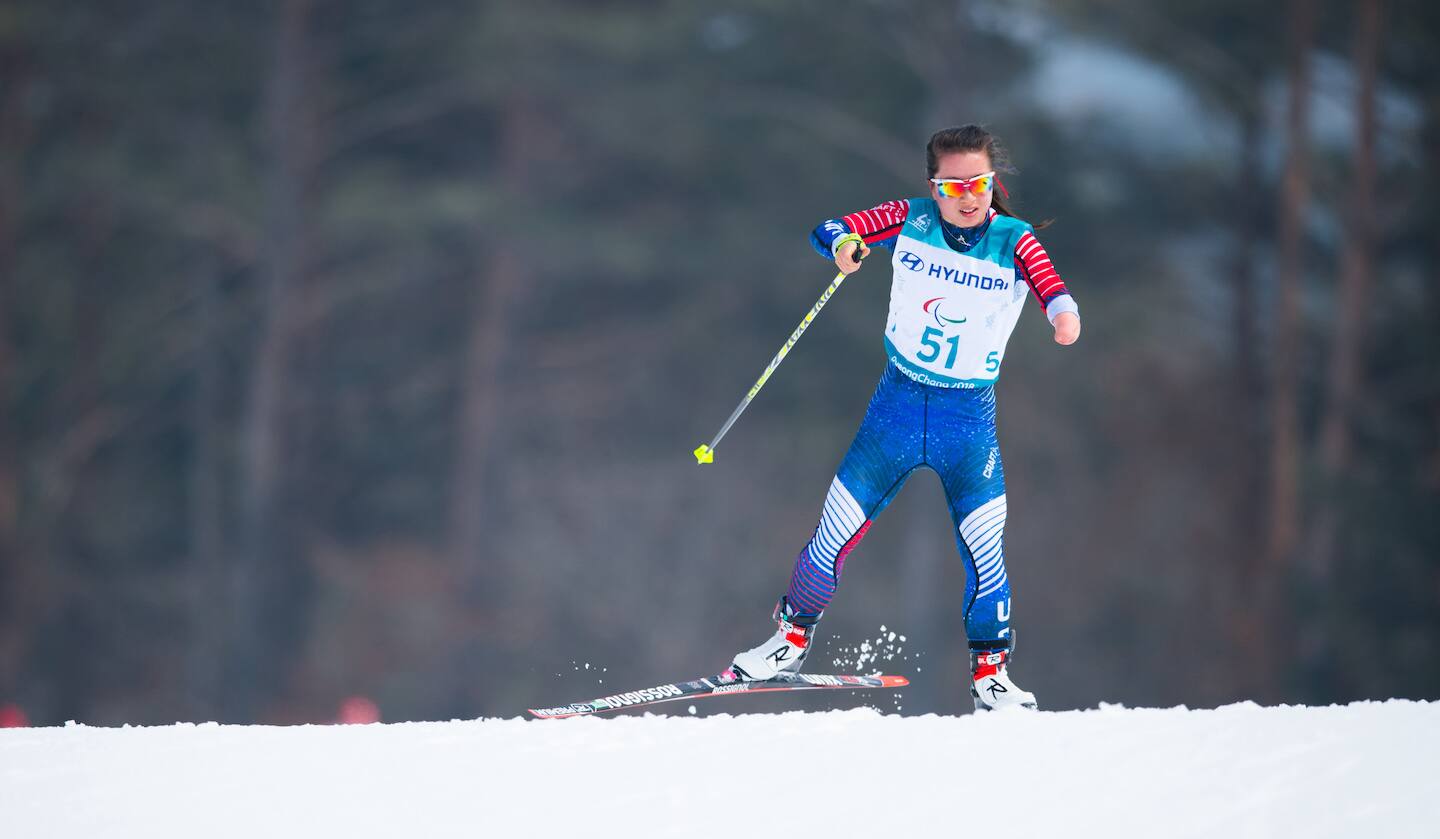 Every other Tuesday we scour the web for the latest going on in the world of U.S. Para Nordic skiing. Here's what you missed!
Max Nelson's Work Ethic Is Profiled in Feature
Max Nelson is a high school junior who spent this winter training with the U.S. Paralympic national team in Bozeman, Montana.
He was also one of eight American Para Nordic skiers who traveled overseas in March to compete in a world cup event in Slovenia.Nelson, who's visually impaired, discussed his love of skiing in a feature story by the White Bear Press in his native Minnesota.
"It's my life. I love skiing. It also relieves stress from school," Nelson told the publication. "My teammates, my family and my coaches are very supportive."
World Para Snow Sports Championships Rescheduled for January 2022
Lillehammer 2021is now set for early 2022.
The organizing committee for the World Para Snow Sports Championships in Lillehammer, Norway, announced last week that the long-awaited event will be held Jan. 8-23.
The inaugural World Para Snow Sports Championships will mark the first time that the world championships for Para Nordic skiing, Para Alpine skiing, and Para snowboard are hosted at the same time in the same city.
The competition will still be called Lillehammer 2021 despite being held one year later than originally planned. Initially scheduled for this past February, the event was postponed like many other sporting events because of the coronavirus pandemic.
"With the Championships now taking place about eight weeks before the (Beijing 2022 Paralympic Winter) Games, we are optimistic that the next season will be an all-time high for the athletes with increased — and well deserved — awareness of Para Snow Sports in general," said Ola Keul, director of the Lillehammer 2021 organizing committee.
Committee Unveils Logo For TheParalympicWinter Games Milano Cortina2026
The Olympic and Paralympic Winter Games Milano Cortina 2026are still five years away, but they're starting to take shape.
Ciao, @milanocortina26! 👋🏽

Introducing the emblem for the 2026 Paralympic Winter Games.

Italy will host the Games for the first time since 2006. #Paralympics pic.twitter.com/hTWglGUf3F


— Paralympic Games (@Paralympics) March 30, 2021
The Milano Cortina Organizing Committee recently unveiled the logo for the 2026 Winter Olympics and Paralympic Games.
Italy last hosted the Games in 2006.
Grace Miller Shows The Beauty Of Alaska In April
Grace Miller is known for traveling around the country and sharing photographs of her trips on Instagram.
Miller, who's a member of the U.S. Paralympics Nordic Skiing development team, offered a glimpse of the beauty found in her home in Alaska.
Miller posted three photos of herself surrounded by snow and ice on a clear day at Knik Glacier, located around 50 miles from Anchorage.
Miller made her Winter Olympics debut at PyeongChang in 2018.
American Skiers Discuss Favorite Places To Visit
Robert Walsh enjoyed his time in Austria, where he won his only Winter Paralympic gold medal in 1988.
Meanwhile, Joy Rondeau, who's a member of the U.S. Paralympics Nordic Skiing development team, has liked visiting Germany because of her love of the country's food and architecture.
Several American Para Nordic skiers spoke with TeamUSA.org about their favorite countries to travel to for competitions.
Alex Abrams has written about Olympic sports for more than 15 years, including as a reporter for major newspapers in Florida, Arkansas and Oklahoma. He is a freelance contributor to
USParaNordicSkiing.org
on behalf of
Red Line Editorial, Inc.