After Fast Rise, Drew Shea Looks To Build On World Cup Experience This Offseason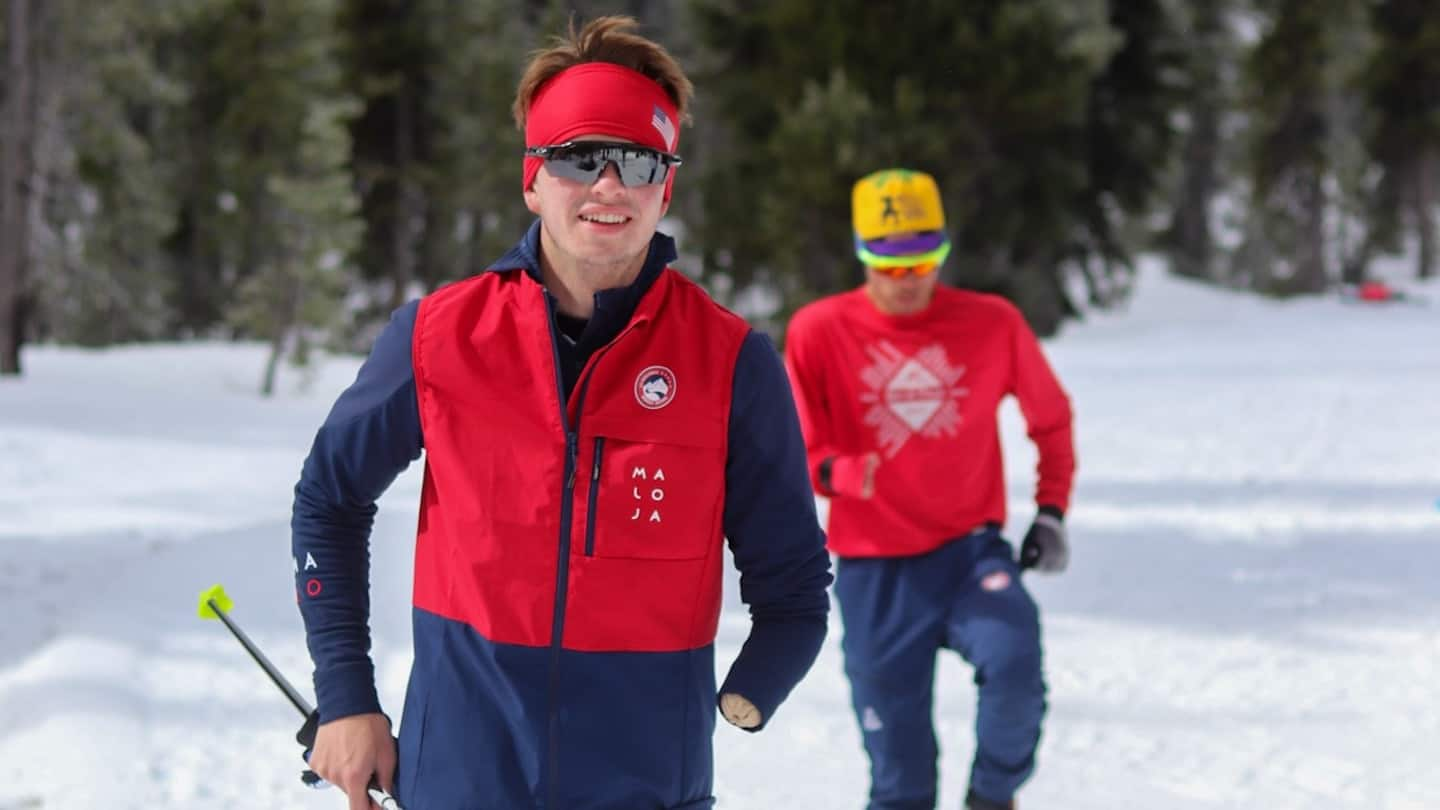 Drew Shea at a recent Para Nordic development camp in Bend, Oregon. (Photo: Dani Aravich)
Drew Shea received the email during one of his days off from training.
Eileen Carey, the director of U.S. Paralympics Nordic Skiing, had sent Shea a message informing him that he had qualified to compete in a world cup event in Slovenia in March.
Shea, who had his left hand amputated after an accident at age 21, was surprised by the news. He was introduced to Para Nordic skiing only a year ago, and he couldn't believe he'd get the opportunity to race in a world cup event so soon.
"I saw like 'Congratulations. You've qualified for the world cup.' And my jaw kind of dropped," Shea said of Carey's email. "I was like, 'Whoa! Are you serious?'
"Because at that point I think a lot of things (were) going through my head because I didn't even know Team USA was going to be able to attend a world cup event because of COVID."
Shea has learned a lot during his first full year of training in Para Nordic. He has picked up pointers along the way from fellow American Dan Cnossen, who's a six-time Paralympic medalist.
At one time, Shea viewed Para Nordic skiing as a way to help him recover from his accident. It has now become a year-round focus for him.
Shea was one of eight American athletes, including Cnossen and fellow Winter Paralympic gold medalists Oksana Masters and Kendall Gretsch, to compete at the Slovenia world cup.
Two weeks later, Shea raced at the U.S. Biathlon National Championships in West Yellowstone, Montana.
He's now planning to move in June to Bozeman, Montana, so he can train full-time with the U.S. national team. He was recently named to the U.S. development team for the 2021-22 season.
"You've got all these amazing skiers, and you get to not only pick their brains and kind of learn from them but you're also racing against them, which is pretty incredible," Shea said this week from Bend, Oregon, where he's attending a training camp with the national team.
"Obviously, they're kind of kicking your tail, but you learn a lot by being around them and it is a great pleasure."
Shea trained mostly in Park City, Utah, this past winter. However, he traveled regularly to Bozeman to compete in a series of races against a small field that included members of the U.S. Paralympics Nordic Skiing national and development teams.
Shea admitted it was a "big confidence booster" to do well enough in those races to qualify as a standing skier for his first world cup event in Slovenia.
"It's like, 'Wow, we're making some great strides here to where we'd like to be,'" Shea said. "With that being said, there is a ton of work to be done because the initial step is, 'OK, can we make a world cup?'
"And then the secondary step that kind of comes post-racing at a world cup is how can I beat the other guys who are significantly ahead of me, right?"
Shea had never skied in a foreign country until he traveled with Team USA to the Slovenia world cup.
As it turned out, that was the only world cup event that the Americans participated in this winter after most of the season was cancelled because of the coronavirus pandemic.
Shea competed three times during his two weeks in Slovenia, and while he didn't medal in any of his races, he gained plenty of experience.
"I learned a lot, that's for sure. In terms of scoring and placing, I was definitely in the back of the pack, that's evident," Shea said. "But it was an amazing experience in terms of learning for me, and it has really fueled and kind of put some fire in me in terms of training for the offseason."
Shea said he wants to spend the next few months working on improving his stamina and skiing technique, which will help him become a faster and more efficient skier.
Cnossen has also helped by sharing his own experiences as a Para Nordic skier with Shea. The gold medalist has offered tips that can only come from years of racing.
For example, Cnossen told Shea that he should look for areas on the course that get a lot of shade on the morning of a race. When the sun comes out later in the day, those areas that got shade won't be as melted and he can ski faster on them.
Shea has benefitted from all the tips and time on skis over the past year.
"I did see continuous improvement throughout the year just because I was racing against all these people who are a lot faster than me and you are able to pick up different ideas from them and see how they're skiing," Shea said.
"And part of that is just being on snow for longer."
Alex Abrams has written about Olympic sports for more than 15 years, including as a reporter for major newspapers in Florida, Arkansas and Oklahoma. He is a freelance contributor to
USParaNordicSkiing.org
on behalf of
Red Line Editorial, Inc.