U.S. Team Heads To Slovenia For World Cup Event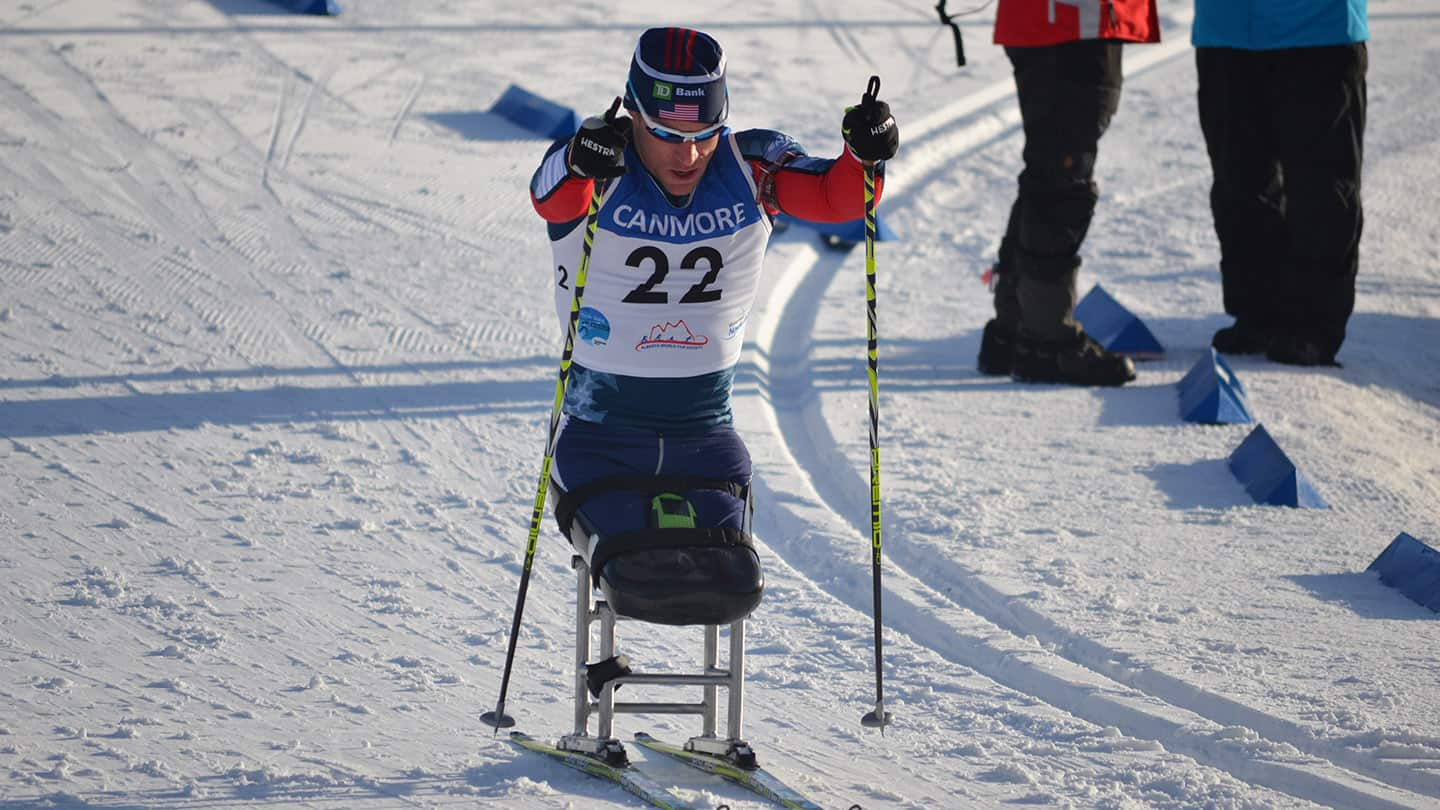 Coaches have tried as much as possible to make the athletes on the U.S. Paralympics Nordic Skiing national team feel like not much has changed this winter.
The national team has been training in Bozeman, Montana, since early December. However, the top skiers have had no international races to prepare for because of the coronavirus pandemic.
The pandemic has disrupted the world cup season. As a result, the national organization has hosted its own races in Bozeman and in Utah, giving athletes a chance to at least compete against each other.
"We tried to look at what could we replicate that we would normally have if we went to a world cup, and we tried to bring a lot of that into these little series," said Gary Colliander, the biathlon coach for U.S. Paralympics Nordic Skiing.
After the long layoff, some of the top American Para Nordic skiers will finally get an opportunity to travel overseas and compete against a large international field.
A group of nine American athletes is scheduled to compete in a world cup event that starts Wednesday in Slovenia — close to one year out from the Paralympic Winter Games 2022 Beijing.
The U.S. contingent that will compete in Slovenia includes four members of the U.S. national team — gold medalists Oksana Masters, Dan Cnossen and Kendall Gretsch, along with 2018 Paralympian Ruslan Reiter.
The rest of the team is made up of five rising stars who could have an outside chance of qualifying for Beijing — Dani Aravich, Lera Doederlein, Max Nelson, Drew Shea and Ty Wiberg.
Several of them will be making their first trip to an international race this week.
"It's kind of been a really good year for training for athletes, and athletes are really curious to know how that lines up on the international scale. They feel good," Colliander said.
"But you can compare (yourself) to your teammates, but then you also wonder like, 'Well, how are my teammates doing compared to the other nations?' So going to Slovenia will be an interesting kind of eye-opener just in comparison to see where we're at, how's our level been, (and) how that training has been going."
Not surprisingly, Colliander said the American athletes are looking forward to finally competing at a world cup event. After all, it's been one year since the U.S. team came home early after the 2020 World Para Nordic Skiing World Cup Finals in Sweden were cancelled. Since then, world cup events have been called off like other sporting events across the globe because of the pandemic.
Upon the return of competition, some skiers were hesitant to compete overseas during the pandemic.
"We had to kind of go through a process and obviously see who felt comfortable with traveling," Colliander said. "I guess that was a big thing with kind of creating a plan this year, too, was who felt comfortable going anywhere. Some people didn't want to go anywhere unless there was a very specific purpose."
With the 2021 race schedule in jeopardy, U.S. Paralympics Nordic Skiing hosted several races this winter that attempted to have the same feel as a world cup event but on a much smaller scale.
Eileen Carey, director of U.S. Paralympics Nordic Skiing, invited the national teams from Brazil and England to train and race with the U.S. national team in Montana and Utah this winter.
Colliander said the Brazilian and British skiers made the races in Montana and Utah even more competitive, and the Americans had a much different mindset than when they were simply racing against their teammates in practice.
Their intensity should be even greater against a much larger field at the Slovenia world cup event. Seventeen countries, including Russia and Ukraine, are expected to take part.
"No one has really had an international competition other than what we've done in Utah for approximately a year," Colliander said. "So (our athletes) want to get that experience. It's important to them and to us."
Like a typical world cup, the Slovenia event will consist of three cross-country races and three biathlon races. Colliander said Masters, Cnossen and Gretsch will most likely compete in all six events. However, after the fourth race, the majority of the American contingent will return to the U.S.
"They're excited. I think they want to get that international feel. They want to see where they stack up," Colliander said. "They want to go through the process of going overseas, going through all the flights and all the things that could potentially cause a little stress — a delayed flight or something like that."
Alex Abrams has written about Olympic and Paralympic sports for more than 15 years, including as a reporter for major newspapers in Florida, Arkansas and Oklahoma. He is a freelance contributor to USParaNordicSkiing.org on behalf of Red Line Editorial, Inc.