Oregon Adaptive Sports Provides Access To Snow Sports, Even Amid The Pandemic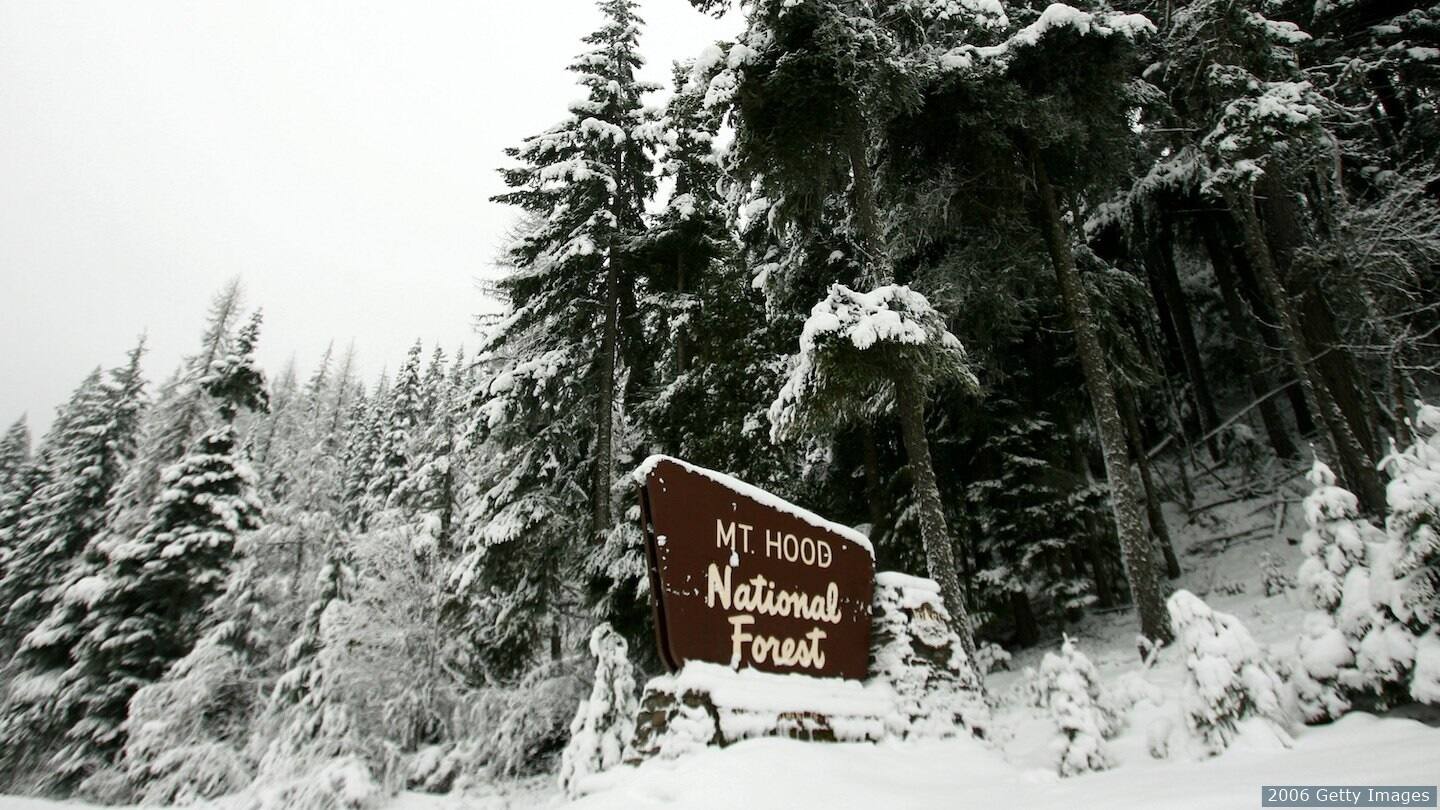 Oregon Adaptive Sports is based out of Bend, Oregon and Mt. Hood. (Photo: Getty Images)
Pat Addabbo developed a love for the outdoors as a kid.
He didn't grow up skiing, but he was exposed to snow sports while earning a degree in outdoor leadership from Warren Wilson College in North Carolina. He has since made his way across the country, stopping in Colorado before settling in central Oregon.
Addabbo believes the key to living a happy, productive life is to get outside as much as possible. However, he noticed that there aren't as many opportunities for individuals with disabilities to take part in outdoor recreation. He wanted to change that.
"I think it's the purest form of joy that you could ever see, is watching someone experience that freedom and that independence of sliding on snow," Addabbo said. "I think that feeling extends to everybody, those with disabilities and those without."
Oregon Adaptive Sports, which Addabbo oversees as its executive director, provides opportunities for individuals with disabilities to experience that joy on snow — even during the coronavirus pandemic.
OAS has grown from a small group of volunteers into a year-round, adaptive sports organization with 21 instructors in the wintertime to work with individuals with impairments.
Based in Bend, Oregon, in the Cascade Range, OAS serves 400-500 individuals with disabilities every year — including visually impaired skiers, standing skiers with limb impairments and sit skiers with spinal cord injuries.
OAS offers lessons in Para Nordic skiing and Para snowboarding and snowshoeing, though Para alpine skiing is its most popular program.
"Especially now more than ever with the pandemic, we've really made a big commitment to our community to continue to provide services this winter," Addabbo said. "We went through a lot of planning and many adjustments to our operations in order to provide these outdoor experiences in as safe manner as possible in regards to the virus.
"I can say that we've just heard numerous athletes express just incredible appreciation for the ability to get outside and do something healthy and active and to be able to reconnect with some of their community's members."
OAS started 24 years ago when several individuals in the area noticed that there was a lack of opportunities for children with disabilities to get on the nearby ski slopes.
At the time, schools in the area took their students on trips to Mt. Bachelor to ski. However, students with disabilities weren't allowed to go down the slopes alongside their classmates.
As a result, volunteers got together and acquired ski equipment for adaptive athletes. They started providing kids with a chance to get on snow, and OAS gradually expanded into more of a formal adaptive ski school.
"We hope to continue to be a leader in creating equal access to the outdoors for individuals with disabilities across the state of Oregon," Addabbo said.
"We are certainly in the short term focused on continuing to enhance and enrich our programs that we already offer and to those who already participate with us, and we are looking to continue to serve more athletes always."
OAS offers year-round programming, with skiing lessons going from December through April and summer programs running from May to September.
The majority of their ski lessons are for beginner athletes, though they also work with more advanced Para skiers.
"Alpine skiing is where we have our most experience," Addabbo said. "That's where we've been serving individuals for those (past) 24 years."
OAS operates mostly out of Mt. Bachelor and the nearby Hoodoo ski resort. Both locations have slopes for Para alpine skiing, areas for Para snowboarding and separate trails for Para Nordic skiing and snowshoeing.
OAS, however, has taken its programs to other parts of Oregon to reach more adaptive athletes.
The organization traveled to Mt. Ashland in southern Oregon to provide a three-day training program for staff members at the ski resort. OAS then facilitated opportunities for some local athletes with disabilities to get on snow.
"We hope to continue to offer those types of services, empowering other locations and communities around the state to increase their own opportunities for individuals with disabilities," Addabbo said.
Addabbo said he developed a passion for working with individuals with disabilities while in college. Several of his classes introduced him to the obstacles that adaptive athletes often face with just trying to get involved in outdoor recreation.
Along the way, Addabbo said he enjoyed the challenges that sometimes come with coaching a ski sit lesson or working with a new adaptive athlete.
"Every day is different," Addabbo said. "… Every athlete you work with has different needs and goals."
Alex Abrams has written about Olympic sports for more than 15 years, including as a reporter for major newspapers in Florida, Arkansas and Oklahoma. He is a freelance contributor to USParaNordicSkiing.org on behalf of
Red Line Editorial, Inc.