Masterful Masters Makes History in Women's Individual Biathlon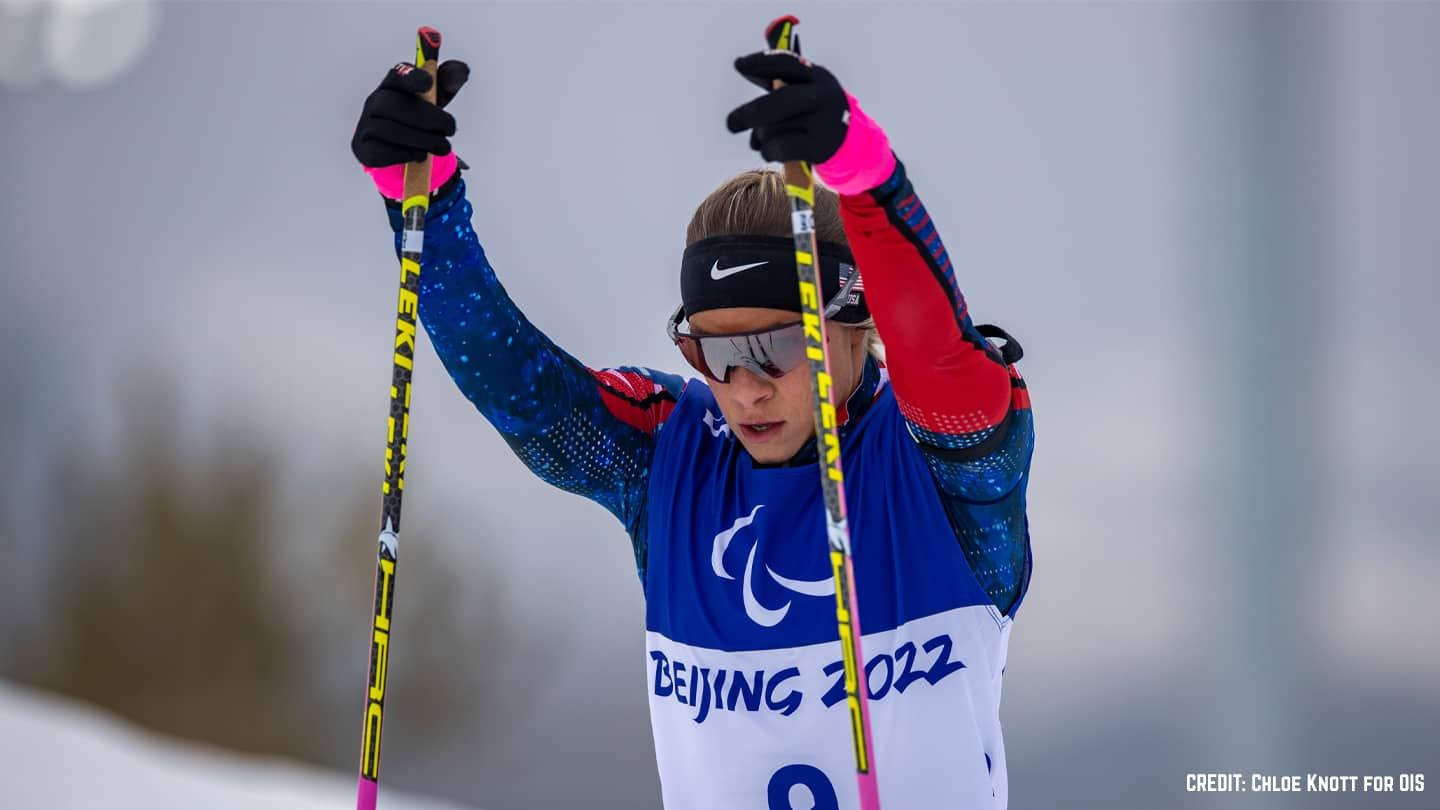 Oksana Masters competes in Biathlon at the 2022 Winter Paralympics
ZHANGJIAKOU, China — The medals keep coming for Team USA Nordic skiers at the Paralympic Winter Games Beijing 2022. On Friday, Oksana Masters (Louisville, Kentucky) and Kendall Gretsch (Downers Grove, Illinois) won gold and silver, respectively, in the women's sitting individual biathlon, the third time the dynamic duo has finished on the podium together at Beijing 2022.
Together, Masters and Gretsch have won eight medals in biathlon and cross-country, with the U.S. Para Nordic team collecting 12 out of 17 of Team USA's podium appearances at Beijing 2022. With two more competition days to go, the U.S. will aim to close out the Games with success in Saturday's middle-distance cross-country and Sunday's mixed relays at the Zhangjiakou Biathlon Center.
Friday's gold in individual biathlon gives Masters five medals — in all five of her races — at Beijing 2022. The winter and summer Paralympic star now holds 15 Paralympic medals in her repertoire, tying her with U.S. Paralympian John Morgan for the fifth-most Paralympic medals by a U.S. athlete.
"I knew it was going to be tough and I just wanted USA to be one-two and I can't wait to celebrate this," Masters said of Friday's 12.5-kilometer race, which came down to the final 2.5 kilometers.
Gretsch, the world champion in the individual biathlon, took the lead at the 10k mark in Friday's race after her fourth round of clean shooting. But Masters — who missed one shot in the third round of shooting but shot clean in every other round — outskied Gretsch in the final stretch to win the race and take gold in a time of 42:17.9. Gretsch finished just behind, in 42:23.7.
"I was just trying to channel my inner Kendall. I was watching her, and I was so inspired by her at the end of the middle-distance, she was just digging so deep," Masters said.
For Gretsch, the silver is her third medal at Beijing 2022 and her sixth overall in Para Nordic and paratriathlon.
"Today was an awesome day," Gretsch said. "For me and the U.S. team, it's always fun to go one-two. We're both shooting and skiing well, and so it was a fun race today."
In the men's sitting individual biathlon, six-time Paralympic medalist and former U.S. Navy SEAL Dan Cnossen (Topeka, Kansas) was the top American finisher, taking seventh in 42:46.9. Six-time Paralympian Aaron Pike (Park Rapids, Minnesota) was ninth in 43:19.0. It was the third top-10 finish for both Cnossen and Pike at Beijing 2022.
To follow and watch U.S. Paralympics Nordic Skiing competition from Paralympic Games, tune in to NBC, which features more than 230 hours of coverage across NBC, Peacock, USA Network, the Olympic Channel, NBCOlympics.com and the NBC Sports App. Follow U.S. Paralympics Nordic Skiing on Facebook, Twitter and Instagram for daily updates from Beijing.
For media requests, please contact Stephen Meyers at Stephen.Meyers@usatriathlon.org.